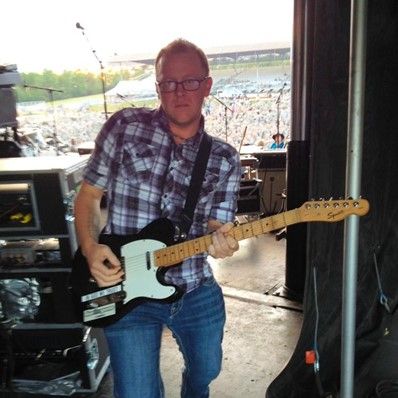 Josh Byrd
guitar
Josh has worked in studios in Nashville, Chicago, LA, Virginia, Georgia, Hawaii, and Texas. He studied music in college, earning degrees including Jazz Arranging, Performance, Composition, Music Theory. He studied for 3 years with Brent Mason in Nashville learning how to craft and create great commercial guitar parts for records. As a Staff Sergeant in the USAF, Josh was a guitarist with the United States Air Force Band of the West, where he was assigned to the popular music group Top Flight as Musical Director. He has played all over the world with artists including: America, Hootie and the Blowfish, Brad Paisley, Kid Rock and the Twisted Brown Trucker Band, Amy Grant, Take 6, Brian McKnight, Little Big Town, Wynona Judd, Daughtry, Jessie James, Aaron Tippin, Confederate Railroad, and has sang 2 duets live with Kelly Clarkson. He served as a music pastor in Colonial Heights, VA. Josh attended Berklee College Online.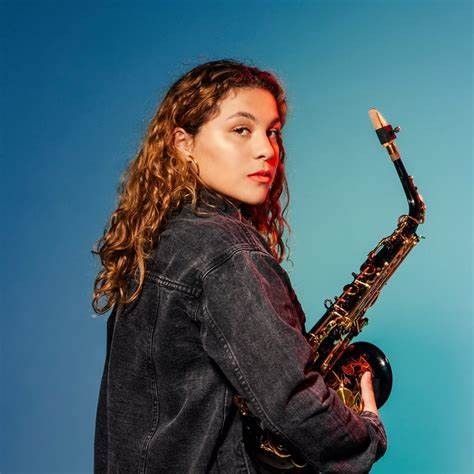 Lorren Chiodo
Vocals/saxaphone
Lorren is a performing artist, saxophonist, and vocalist from Melbourne, Australia. She presents R&B/soul compositions fused with electronic elements and FX pedals, equally dominated by both lead saxophone and vocal performance. As a saxophonist, she is well-recognized by her characteristic tone quality and melodic improvisational style. She is also a composer and music editor for film, television, and multimedia. She is a very enthusiastic and involved conductor, and avidly conducts recordings of her own projects. Her compositional work extends beyond scoring for film/multimedia into vocal writing and arranging. She graduated with a Bachelor of Music Degree from Berklee College of Music in Boston MA, majoring in both Film Scoring and Music Performance.
Graham "The Dutchtreat" Duval
drums/percussion/keyboards
Graham hails from Minot, ME, and is a very skilled musician and awe-inspiring drummer. His sense of rhythm adds an amazing vibe to any project, accentuating the musicality. With more than 20 years under his belt performing and recording, he
 has been a part of a number of bands over the years. One of his most outstanding achievements was with the band Old Abode and recording their album Before the Day with Grammy nominated producer Frank Santos. Old Abode was also nominated by the New England Music Awards for best NH band. 
Presently, Graham has been working on several projects: with the band Sal Johnson and The Crowded Table, with his former band People Like You, and he has also organized a reunion with his first band Pond Duck Trio, which has recorded a 6-song album Class Reunion, scheduled to be released soon. This band is very near and dear to his heart as it was his first band. He is enrolled in the Bachelor of Professional Studies Music Business program at Berklee Online. Check out more on Graham using the link below.
James "Jimmy" Fallon
lyrics/vocals/guitar/harmonica
Jimmy is a blues/rock artist primarily influenced by Sam Cooke, Buddy Guy, The Rolling Stones, Aretha Franklin, and Bruce Springsteen. He has performed live with various acts in NH and MA, his music has been played on AM/FM radio in the Boston and Chicago markets, has written and produced music for the non-profit organization Songs of Love, and has worked as a Stagehand for Live Nation.  He is an advocate of various community causes including Nashua Children's Home and Dream-Big!, and seeks opportunities to use music to raise awareness for community causes. A long-time resident of New England and graduate of Berklee College (class of '23), he lives in MA with his wife and 2 children.
Andrew "Hacksaw" Harney
lead guitar/rhythm guitar/bass guitar
Andrew "Hacksaw" Harney is a Boston based multi-instrumentalist, including: guitar, harmonica, bass, mandolin, violin, viola, piano, banjo, dobro, and trombone. He is also skilled at transcription. He grew up playing local blues jams in Salem, MA resulting in an exceptional level of skill at a young age, which has carried over to his career as a live musician, teacher, and session player. He has played with The James Montgomery Band, Harper and Midwest Kind and was guitarist with Barrence Whitfield from Barrence Whitfield and the Savages. Andrew studied at Berklee College of Music for the 2012-13 year with finger style guitar legend Norm Zocher. He teaches private lessons on all the instruments he plays. His music is available to purchase on iTunes under Andrew "Hacksaw" Harney. Click the photo for Andrew's website.
C. Joleene
vocals
C. Joleene is a soulful singer/songwriter based in Los Angeles, CA. 
Her original project, BodaciousThang is full of unfiltered expression.
Check it out here: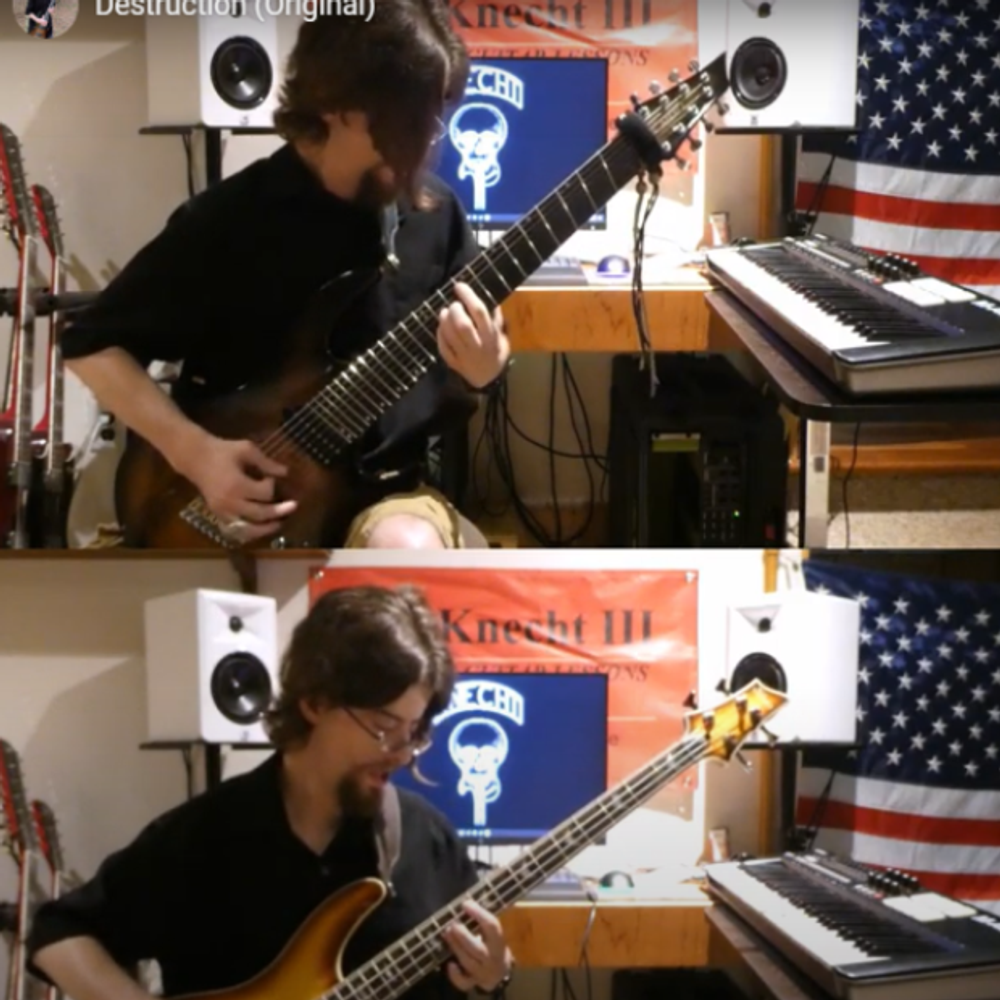 Joe Knecht III
bass/keyboards/guitar
Joe is an accomplished guitarist, keyboard player, and bass player, having won the judges' choice award at the Berklee High School jazz festival for bass (2015), first place at Rowan University music tech expo for best original mix (2015), among other achievements. He began playing piano at five years old and picked up guitar about a year later. His main genres of music are Classic Rock, Blues, Progressive Rock and modern Progressive Metal including extended range guitar (seven string and eight string). He is a graduate of Berklee College of Music and is also a private music instructor.