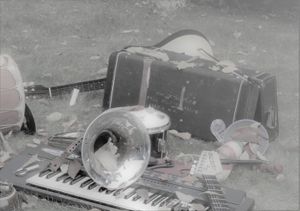 About Jukebox Storm: 
Music never stops. 
Jukebox Storm formed during 2020, out of a passion to keep making music despite venues and studios shutting down. The platform is a collaboration of musicians from different locations, with different styles and backgrounds, mostly rock/blues but incorporating other genres. The mission is to share a positive message.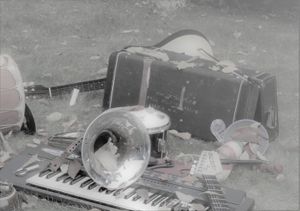 Jimmy Fallon
jukeboxstorm@gmail.com
Jimmy is a rock and blues artist from Massachusetts and New Hampshire. He founded Jukebox Storm during 2020 while attending Berklee College of Music (B.A. '23), largely thanks to encouragement from Danny "DMo" Morris as well as fellow students, especially drummer Graham Duval, guitarist Joe Knecht, and multi-instrumentalist/teacher Andrew Harney. The experience has enabled him to fulfill a lifelong dream of being part of a music scene that helps bring people together, especially in opportunities to give back to the community. He writes lyrics and music, arranges, provides vocals, guitar, bass, drums, harmonica and keyboard (reach out if you are a band in need!), as well as mixes/produces, and manages content.